---
Maverick A. Helmer, Founder / President
Mr. Helmer founded the Kendall Bayne Foundation while attending the Stanford University Online High School. He graduated in May 2019 and currently attends The George Washington University in Washington, D.C. Mr. Helmer is pursuing a Bachelor of Business Administration in International Business & Business Analytics and a minor in Chinese Language and Literature.
---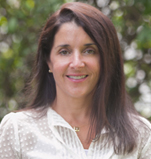 Tracy L. Helmer, Psy.D., Vice President
Dr. Helmer is a clinical psychologist who is in private practice in Roanoke, VA. She specializes in working with adolescents and their families. Dr. Helmer received her M.A. from Boston College and her Psy.D. from the University of Hartford.
---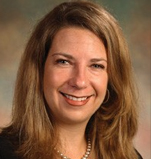 Melanie Prusakowski, MD, Director
Dr. Prusakowski has been a pediatric emergency physician at Carilion Roanoke Memorial Hospital since 2008. She works extensively with the Virginia Tech Carilion School of Medicine as the Assistant Dean of Admissions, Assistant Program Director in Emergency Medicine, and Procedural Skills Director in Pediatrics. She is an Associate Professor in Emergency Medicine and Pediatrics. Dr. Prusakowski received her B.A in Molecular Biology from Princeton University and her M.D. from Rutgers University Medical School. She completed a pediatric residency at Robert Wood Johnson – Bristol Myers Squibb Children's Hospital and a fellowship in pediatric emergency medicine at the Children's Hospital of Philadelphia.
---

Brad West, Director
Mr. West is the Vice President of Marketing and Business Development for Medical Facilities of America, Inc. He earned his B.A. in chemistry and economics from the University of North Carolina at Chapel Hill.
---
Bruce Harrison, Director
Mr. Harrison is the managing partner for HCO Private Wealth, a boutique wealth management firm in Roanoke, Virginia that works with entrepreneurs and physicians in the Roanoke valley. Mr. Harrison has helped found numerous non-profits throughout the valley and serves on several non-profit boards.
---